Brian Kalt Tattoo Collection
Martin Cantrell collection 🐟
🧜‍♀️ Mermaid Collection 🧜‍♀️
ReelSkinz is more than just a lifestyle brand
It is a company that combines practicality, protection, and fashion into the ultimate ocean and outdoor apparel. Started in 2011, Reel Skinz aimed to capture the magnificent beauty of ocean wildlife without digital manipulation. 
Featured Artist - Brian Kalt
Brian received his drawing and painting degree from University of Florida in 1995 but has been freelancing since 1989.  He has been in the apparel industry for 30 years.  He has worked on licenses from NASCAR to The Rolling Stones. He contributed weekly to the Liquid Blue T-shirt company (liquidblue.com) in Lincoln Rhode Island for 8 years. He spent the same amount of time developing art for the MARVEL and Star Wars licenses for MADENGINE (madengine.com) located in Poway California.  Brian also teamed up with Navy SEAL David Rutherford and became Creative Art Director at Team FROGLOGIC in Boca Raton, Florida.Like many Floridians, he enjoys fishing and spends time down in Pine Island, Chokoloskee and Everglades City out on the water with his childhood buddies hoping to get lucky.
View Collection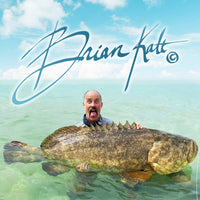 Featured Artist - Marty Centrell
Martin Cantrell is a Florida born artist and Graduate of the Art Institute of Ft. Lauderdale. He specializes in pencil and marker; Marine Life / Portrait Illustration.
VIEW COLLECTION
Testimonials
These shirts are great. They dry fast, and they're light weight. They are very breathable so you stay cool even on the hottest days.

Chris Angerman
Found this company at a local arts show and I've bought probably 10 shirts. I wear them pretty much everyday. Great fit, cool designs, overall nice shirts and good quality. I hope to see some more awesome black and white designs in the future.

Tommy Battista
We love wearing these shirts they keep you cool😎 and out of the sun on the beach

Ricky Lee